Shiba Inu Club Trial – FIRST DOUBLE Q!
Nina double q'd today for the first time ever! Two more legs and 40 more MACH points. And I hadn't planned to even come to the trial today since I had intended to visit Mum instead but still have this darned cold hanging on and I was worried about sharing it. Apparently I handle better when I am coughing and snotty!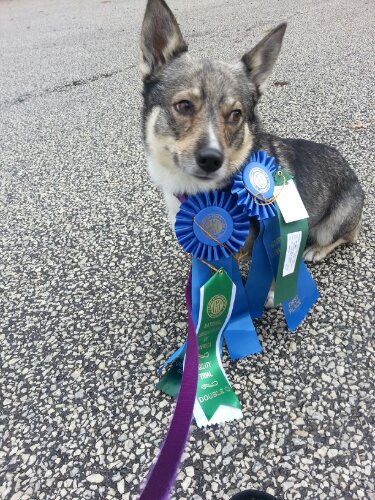 Nationals tally: 10/20 legs (halfway there!), 203/500 points, 1/4 double Q's. So 10 more legs to go, 297 points, and 3 double Q's.